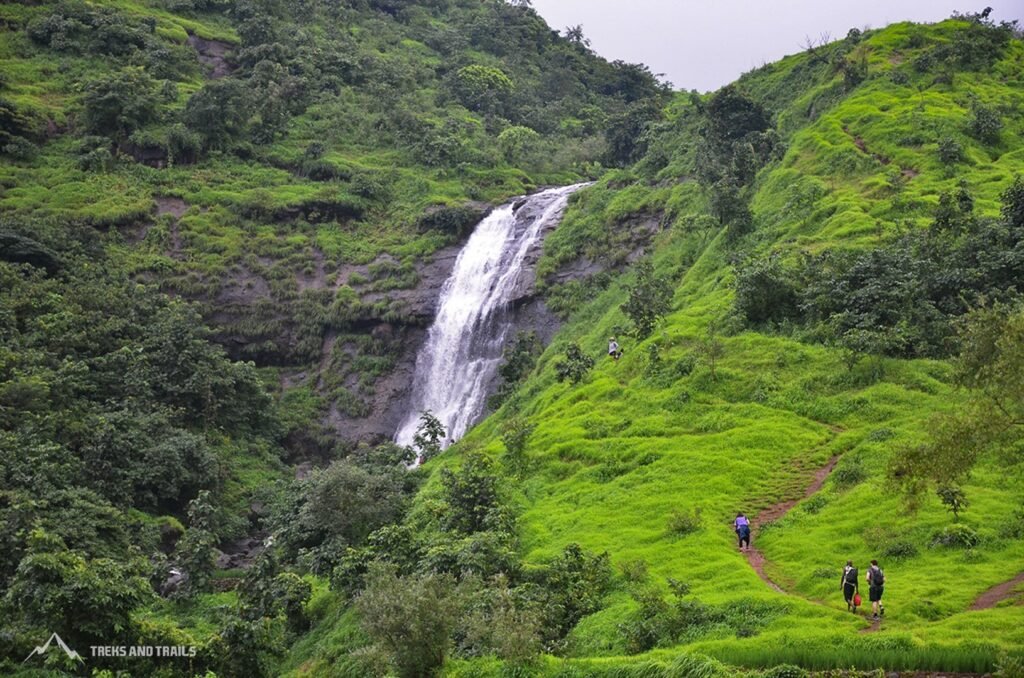 karjat waterfalls is a scenic town located in the Raigad district of Maharashtra. It is known for its natural beauty, lush greenery, and Pleasing waterfalls. One of the most popular waterfalls in Karjat is the Bhivpuri Waterfall.
Here's everything you need to know about the bhivpuri waterfalls karjat.
Bhivpuri Waterfalls Karjat
Location: The Bhivpuri Waterfall is located in the Bhivpuri village of Karjat. It is situated in the midst of lush greenery and is surrounded by hills and mountains. The waterfall is a popular tourist destination and attracts visitors from all over the country.
Height and Water flow: waterfall near karjat is Bhivpuri Waterfall it is around 20 feet high and has a moderate water flow. The waterfall is at its best during the monsoon season when the water flow is at its peak. The waterfall is also a popular spot for swimming and enjoying the cool water during the hot summer months.
Trekking: The Bhivpuri Waterfall is located at the end of a scenic trekking trail that begins at the Bhivpuri railway station. The trek is easy and suitable for beginners, and takes about 30-40 minutes to reach the waterfall. The trek offers beautiful views of the surrounding hills and valleys, making it a popular activity for nature lovers.
Local Food: best waterfall in karjat is also famous for its local food, which is a must-try for visitors. The village offers a range of delicious and authentic Maharashtrian cuisine that includes vada pav, misal pav, and bhakri. Visitors can also enjoy fresh coconut water and other local beverages.
Safety: While visiting the Bhivpuri Waterfall, it is important to take safety precautions. Visitors should avoid swimming during the monsoon season when the water flow is high and the currents are strong. It is also important to wear proper footwear and clothing while trekking.
the Bhivpuri Waterfall is a beautiful and picturesque spot located in the heart of Karjat.
The waterfall offers a serene and tranquil environment, making it the perfect spot for nature lovers and adventurers. If you're looking for a beautiful and peaceful getaway, then following locations should definitely be on your list.